VERY good things come in small packages.
Especially when the packages contain beads. And most especially when they come from my Etsy friend Shannon.

I hadn't really begun this year with the intent to purchase beads. After all, I have millions of them. Seriously. Beads of just about every size imaginable, in every color imaginable. POUNDS of Delicas. And even more seed beads, all recently sorted into bins by color.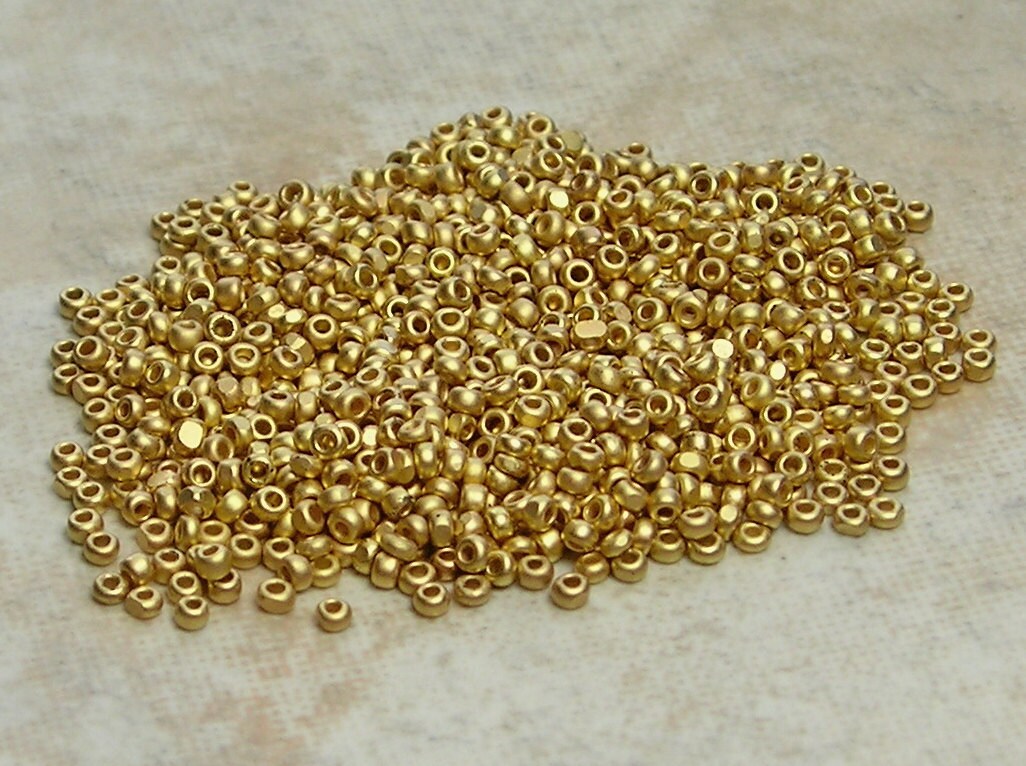 But that all changed when I was contacted by someone who asked me if I could create a very special bead crochet rope using size 15/0 beads (eegads!). Initially the request was for silver and black, but with the notoriously unstable finishes on most silver beads (even the real silver ones are susceptible to tarnish), I went on a quest to find some uncommon beads. Something beautiful. Something rich. Something awesome. And my very first place to look was in Shannon's shop,

beadsandbabble

. That's where I saw these drop-dead gorgeous 24k brushed gold size 15/0 charlottes (beads with a single facet). Don't they look delicious???



Well, I promptly sent the link to the potential customer to see what she thought, and apparently she also fell in love with them because she changed her mind about the silver and black rope and opted to have a rope made just from these. One loooooooooooong rope. Did I mention that these are size 15/0? That's small. Very small.


Since I don't like starting a custom order without having at least an inkling of what I'm about to tackle, I decided to take out some of the size 15/0 beads I have (remember that massive collection I mentioned?) and make a rope. You can see here how the size of this rope, which is made with hematite and metallic red, compares with ropes made from size 11/0 beads and size 8/0 beads (both of these ropes happen to also be made from beads I bought from Shannon's shop). These ropes are all crocheted with five beads around. What a difference! The rope made from the size 15/0 beads is only slightly more than 1/8" in diameter. Whew!

The next big dilemma was availability of the chosen beads. I contacted Shannon to see how many of the size 15/0 24k brushed gold beads she had on hand and also to see if she knew how many beads there are in a 5-gram package, and it turned out that I would need almost 50 grams of these little beauties for the rope length requested. Holy moly.

Now the awesome thing (well, one of them) about Shannon is that rather than just tell me she didn't have enough of the beads, she contacted her supplier and put in a special order so she could meet my needs. And in today's mail, I received a BIG package with a bunch of SMALL packages inside. Lots and lots of beady goodness, including the 50 grams of beads I need for the 24k gold rope. :-)

But first... I need to finish another project, a set of bead crochet ropes using [relatively huge] size 11/0 beads in a design I developed to coordinate with the pattern in a picture sent to me by the customer.